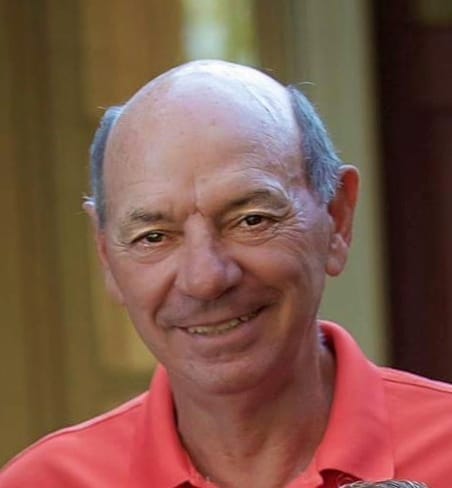 About Paul
Paul has been a Realtor since 2006. Prior to entering the real estate business, he was a high school administrator in Vermont for over 30 years, some of which included being principal at Missisquoi Valley Union High School, Richford High School and Headmaster at Bellows Free Academy in St. Albans. He was born in Tennessee and grew up in South Burlington. Paul is a graduate of Johnson State College and holds a Masters from St. Michael's College.
Paul is married to Linda, a longtime Realtor in our area and has a daughter, Stacey, in Delaware, a son in law, Ed and two wonderful grandsons, Drew and Zac.
Over the years, Paul has been able to work with many of his former students, as well as many of the area's residents to either sell or buy their home. All of those experiences have been a pleasure and he looks forward to helping buyers and sellers in the future.
Paul's Testimonials
Paul Clark was above and beyond! We can't thank him enough for all his help buying our first home.
Paul Clark was our agent for the sale of our lakefront home in 2020. He was reliable, knowledgeable and constantly on top of details. His attention to details made us feel comfortable and secure during the sale process. We would highly recommend Paul if you are looking for an agent you can trust.
Paul sold our house for the asking price in one day. He was extraordinarily helpful through the entire process, which was a bit complicated since my brother and I (co-owners) live in different states, both outside Vermont. He deserves our highest recommendation.
Working with Paul has been a pleasure. The sale process went smoothly and was hassle-free.
Paul Clark was above and beyond! We can't thank him enough for all his help buying our first home.
Our realtor was a great listener and asked important questions. We always felt he was on our team. Once we found the house in the location we wanted he helped us with good advice and complete support. As a result we were able to make the purchase quite smoothly. Even after the sale he continued to offer help and support as we began the moving in phase. He gave an A+ service.
Paul Clark provided excellent service to us through a long and drawn out selling process and was always available for information and support. We truly appreciate his professionalism. We highly recommend his service.
Paul went above and beyond with us. I would recommend him to anyone.