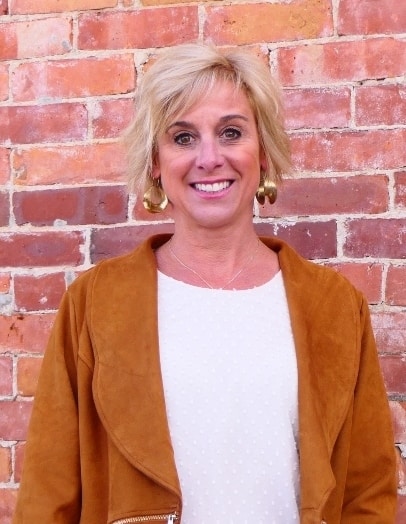 About Keri
Keri brings 25 years of marketing and sales experience to our firm. Keri's marketing and sales expertise, combined with her 13 years of experience in the Real Estate Business, is an excellent asset and resource to our Team. Keri works closely with both Home Buyers and Sellers, understanding their needs and helping to reach their goals. Keri's design skills and ideas are an additional asset to our sellers; helping them to "Stage" their homes to Sell!
A Licensed Realtor, previously employed as Marketing Coordinator for a national architecture and construction firm, Keri has an in-depth knowledge of Commercial and Residential Real Estate and the value of focused marketing. She holds a Bachelor of Science Degree from Bryant University in Business Administration and Marketing.
Keri's Testimonials
Third time's a charm! Keri was our third realtor and the only one focused on personalized service, honest assessment of property value, and a realistic asking price. Keri helped us identify what was in our best interests. An honest realtor working to help ensure your success.
We worked with Keri during the fall of 2017. She acted as our realtor for both the house we were buying and the house we were selling. She is awesome! She made the process very easy for us on both ends. She is very knowledgeable about the local area and the current market. She helped us to price our house right and it was under contract in 13 days!! She was always responsive to messages and answered all questions along the way. We would highly recommend Keri!!
Keri Poquette quite patiently took me to see many houses, clearly understanding what I was looking for, understanding my family's needs. She was also the realtor for the sale of my property and did so much to coordinate all the moving parts right down to final closing. Always available, always patient, always responsive.
Keri is awesome! You will not find a better agent in northern Vermont! Keri understands the real estate market there and will not let you down. She is responsive and proactive. Don't hesitate to give her a call!
Keri was invaluable during the process of selling my dad's home. She helped us navigate and resolve some tricky zoning issues that could have derailed the sale. We definitely could not have gotten through that process without her guidance, help, and reassurance. Thank you Keri!!!
My husband and I were first time home buyers to the area and Keri was great about walking us through the process and answering our many questions.
Thank you for all of your support, shepherding me through the sale process. Particularly at the end—I could not have done it without you! It was a pleasure working with you—hope our paths cross again someday.  
Our experience with Paul Poquette Realty Group was simply outstanding.
She was so knowledgeable about new listings that we got to see things quickly after they were listed which gave us an edge in the fast paced market.
Keri helped us buy our condo in 2014 and sell it in 2017. She is great to work with: she reminded us promptly of what we needed to get done; helped us worked through several minor issues; checked in with us several times to make sure there were no problems; and was a great resource. She is an extremely pleasant and honest person and I highly recommend her.