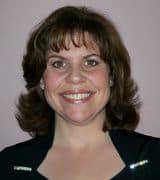 About Renee
A Grand Isle County, Vermont Native, Renee is thoroughly knowledgeable about the Islands, as well as the St. Albans area. Renee resides along with her family in Alburgh, Vermont. A licensed Realtor, Renee joined Paul Poquette Realty Group, LLC after working for Coldwell Banker, Islands Realty. Her in-depth knowledge of Grand Isle County Communities is an excellent asset to our office, and will enhance the services we continue to provide throughout the Champlain Islands Region. Renee is a Champlain College and BFA St. Albans Graduate.
In addition to being a Real Estate Professional, Renee holds a College Degree in Accounting, and has a strong understanding of finances and the importance of good financial management and home buying. She is actively involved in her Alburgh community.
Renee's Testimonials
My house sold for asking price in 16 days! Renee was great to deal with! She was always keeping me updated & was always available to answer my questions! I would highly recommend using her as your agent!
-Kerry G.
We were so glad we chose Renee Patterson to be the agent to sell our family home in Alburgh. She was very professional, courteous, knowledgeable and very responsive to our needs in the process. She included each member of the family whenever there were decisions to be made and we valued her experience and input explicitly.
-Linda S.
We worked with Renee Patterson on the purchase of this home. She was outstanding from start to finish and even continues to support us with information. I always felt that Renee was looking out for our best interests and advocating for us.
-Abigail S.
We would like to let you know how pleased we are with the professional, skilled and warm help we experienced working with Renee Patterson in the sale of our Alburgh Springs property earlier this year. We could not be more pleased.
-Bill & Helen B.