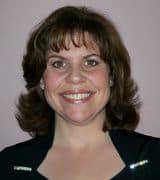 About Renee
A Grand Isle County, Vermont Native, Renee is thoroughly knowledgeable about the Islands, as well as the St. Albans area. Renee resides along with her family in Alburgh, Vermont. A licensed Realtor, Renee joined Paul Poquette Realty Group, LLC after working for Coldwell Banker, Islands Realty. Her in-depth knowledge of Grand Isle County Communities is an excellent asset to our office, and will enhance the services we continue to provide throughout the Champlain Islands Region. Renee is a Champlain College and BFA St. Albans Graduate.
In addition to being a Real Estate Professional, Renee holds a College Degree in Accounting, and has a strong understanding of finances and the importance of good financial management and home buying. She is actively involved in her Alburgh community.
Renee's Testimonials
After retiring, we found we had to leave our beloved home to move to the West coast and we asked Renee to have the house put on the market. She went above and beyond the call of duty to watch over the house and keep it safe while looking for the right buyer. During cold snaps in December and January, she would check on the house regularly to make sure the heat was on so we had no problem with frozen pipes. She arranged for snow removal so potential buyers could visit, and recommended a [...]
We would like to let you know how pleased we are with the professional, skilled and warm help we experienced working with Renee Patterson in the sale of our Alburgh Springs property earlier this year. We could not be more pleased.
From the first phone call every detail was taken care of for me, every question answered quickly. Even in hard times my home was under contract within a day and arrangements went smoothly throughout the whole process, including closing. Highly recommend!
Renee was wonderful to work with! She was always quick to answer all questions and concerns throughout the process of selling our house. She's professional, thorough, and a pleasure to talk with. We highly recommend her!
I was a first time home buyer, and at 25 years old I was completely lost, I had no clue where to even start. Most people only buy one home in their lifetime, maybe two, so it's not really something the average person has much knowledge on. The main thing I learned is that there is a lot that goes into the process of buying a home. Renee went above and beyond, always returned my calls in the same day the call was made which was a big deal for me (I had a different realtor before Renee who never [...]
Renee helped me through the selling process every step of the way! She was always there to answer my questions and guide me through the ins and outs of the sale! Renee kept me informed and up to date on all aspects of the home selling process. She negotiated and worked on my behalf before, during and after the sale.
My house sold for asking price in 16 days! Renee was great to deal with! She was always keeping me updated & was always available to answer my questions! I would highly recommend using her as your agent!
We worked with Renee Patterson on the purchase of this home. She was outstanding from start to finish and even continues to support us with information. I always felt that Renee was looking out for our best interests and advocating for us.
We were so glad we chose Renee Patterson to be the agent to sell our family home in Alburgh. She was very professional, courteous, knowledgeable and very responsive to our needs in the process.  She included each member of the family whenever there were decisions to be made and we valued her experience and input explicitly.
Renée sold our property quickly and professionally. She paid attention to details and was thorough in her research. Thank you for bringing us to a successful closing Renée!!