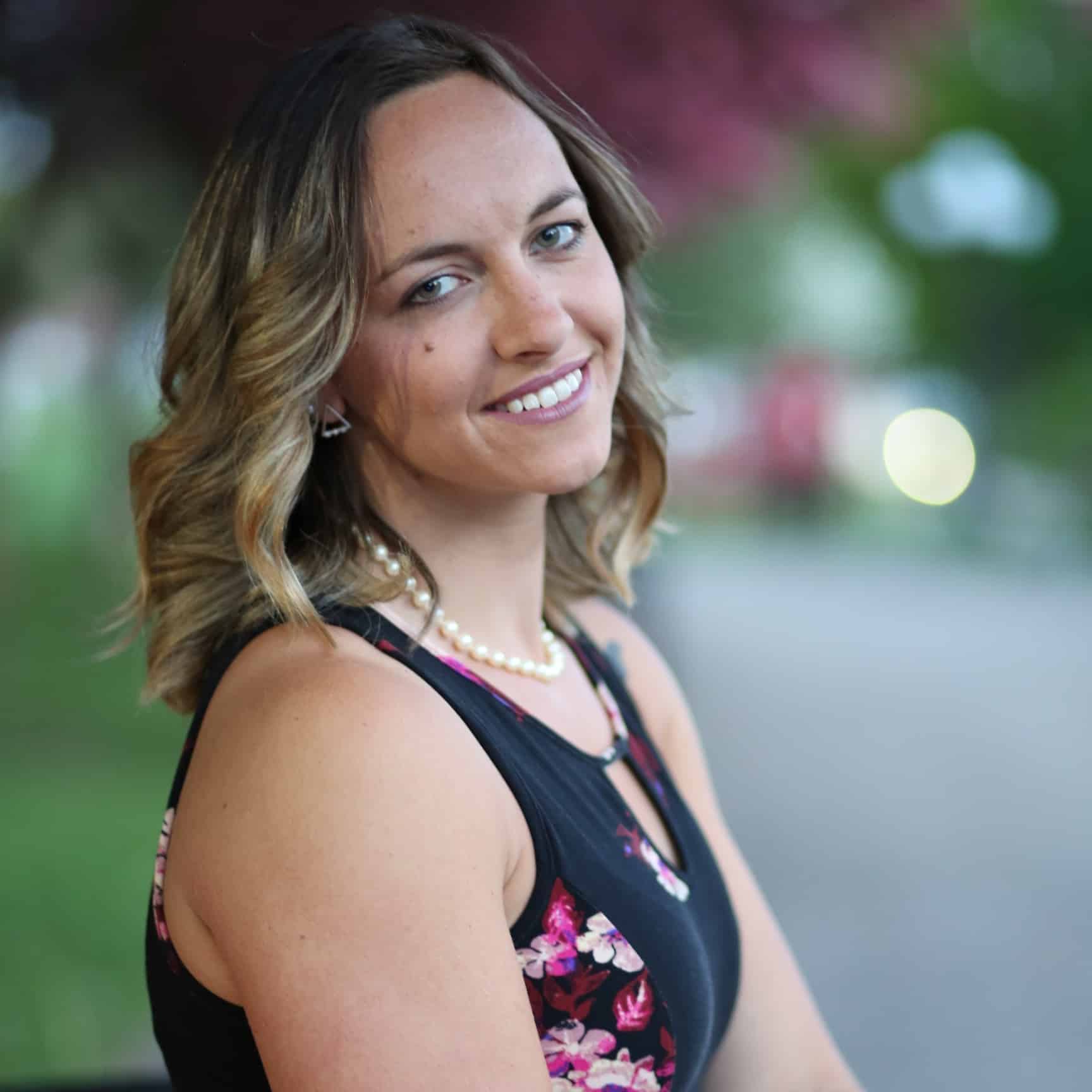 About Brandi
Meet Brandi
Helping others find a home they truly love and seeing the joy and freedom in becoming a homeowner is what inspired Brandi to pursue her real estate career and become a Realtor.
Brandi is a graduate of Cazenovia College in New York, but her roots are actually right here in Franklin County, born and raised in Fairfield, Vermont.
Hardworking, resourceful, energetic, and a creative problem solver—Brandi is the Realtor you want on your side whether you're buying or selling your first home or your fifth!
Brandi's dedication to her real estate education and advancement led to her receiving the National Association of Realtors (NAR) Green Designation. As a Green Designee she provides her clients with additional tools and resources on energy efficiency and sustainability in real estate, helping them to make even more informed decisions about their future homes.
Outside of real estate, Brandi is working on building an off-grid tiny house and barn and spending quality time with her much loved horses, Cinnamon Girl and Skye. With an interest in alternative wastewater systems, homesteading, green building practices, and renewable energy, Brandi has personal insight into each step of the building process and the town/state permitting requirements. Follow along with her building process through either of her social media channels on Facebook or Instagram.
Not quite ready to buy or sell, but have questions about real estate, local neighborhoods and schools...or just wondering who pays closing costs? Don't be shy—reach out to her. She's ready to help!
Brandi's Testimonials
Brandi LaBounty went above and beyond to assist us with a land purchase.
Our house was listed with another realtor for a year with no sale. We listed with Brandi when our contract was up. With proper pricing, we had an offer in just a few days and we were under contract. Closed a month later! The process was quick and easy to understand. Highly recommend Brandi and her team with Poquette Realty in St Albans!
Where do I even start? Brandi was absolutely amazing! I would suggest her to anyone looking to buy, especially first-time homeowners like us. She was more than willing to work with my partner's crazy busy schedule. She was more than willing to explore basements and areas I didn't even want to touch. We will definitely be reaching out to her for our future properties. Thanks, Brandi! You made our first experience a pleasant one.
Brandi LaBounty was extremely helpful while walking me through my first home purchase. She was able to explain any questions I had and very reliable. Brandi also communicated things such as deadlines well.
We worked with Brandi LaBounty for about 8 months and we are now living in our dream home! We looked for a home within an hour's radius of where our daughter and family live, so this led to searching for homes throughout 5 counties in VT. Brandi was extremely knowledgeable and went over and above so many times, including driving all over the state and stomping through snow. Being that we were selling our home and buying at the same time, there was a lot to coordinate and it [...]
Brandi was great at keeping pressure on the seller's representative and the attorneys to get our deal pushed through. We were grateful to have her on our side.
Brandi LaBounty was our realtor and was amazing, easy going and made the tough process that much easier. She handled tough situations with apparent ease and made sure we got to closings successfully. Thank you Brandi!
- Elizabeth & Christopher E.
Everything went well. Brandi was very professional in her dealings with us keeping us informed as to when showings were scheduled and getting us the results when she had them. When the offers came, she was very helpful guiding us through the acceptance process and helping us get the information needed for closing. A very positive experience.
I was always able to reach Brandi when I had questions, if she didn't have an answer for me she looked into it and got back to me promptly. She made our first home buying experience a smooth one!!
Brandi LaBounty was incredible! As a first-time buyer, I had a lot of questions, but Brandi patiently walked me through every step of the process and expertly negotiated on my behalf. She's friendly, smart, responsive, and very resourceful. Definitely recommend!